Sarah Kay

(NYU) and

François Noudelmann

(Paris 8) recently put together a fabulous few days on the

Sense of Sound

at NYU, of which the full program can be found

here

(archived PDF version

here

).

As part of this, I found myself very happily on a panel about nonhuman sounds, alongside my medievalist colleague from Columbia,

Eliza Zingesser

, my writer and Proustian colleague from NYU,

Eugène Nicole

, and

Rachel Mundy

from Rutgers who is doing fabulous research on bird song in and/beyond music.

My contribution was on "Plant Sound." One might ask: why plants? and why plant sound? Almost every time over the past couple of years when I've given a talk based on my "On the Exterranean" project, about "stuff" that is extracted "ex terra," somebody inevitably asks me (productively): "don't plants come of out the ground too? what's the difference?" Each time the question came, its un-stated assumptions and provocations were different, which has usefully nudged me to read a lot of botanical texts, as well as a lot of plant theory (Nealon and such like), to think about precisely how it is different for plants to grow "ex terra" and for other "stuff" to be taken "ex terra." There are, as I'm finding, many many overlaps, and many many differences, making both more interesting. The focus here on "plant sound" was originally a detour--but I'm starting to think that it won't be! How we "access" the plan and it's plant/vegetal life is essential. In any case, 20 minutes in to the video below are some first thoughts on "plant sound."
Powered by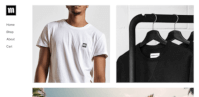 Create your own unique website with customizable templates.
Photo used under Creative Commons from Philliz88